Embracing change
Andreas Lips, general manager, e-mobility, Shell - talks to Network editor Alec Peachey about how the energy and transport sectors are aligning to accommodate the millions of expected electric vehicles on UK roads.
30th June 2019 by Networks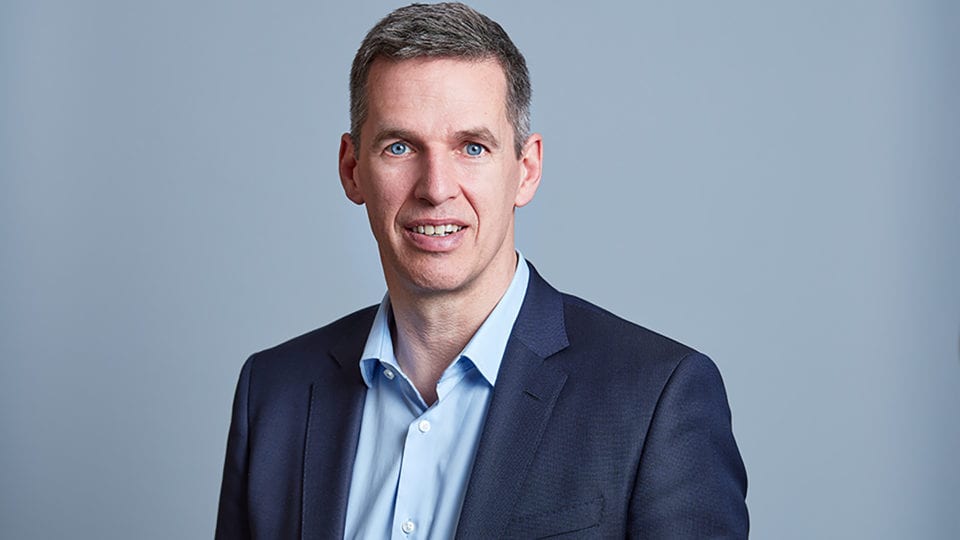 Q. What barriers need to be overcome in order to enable the rollout of electric vehicles?
A. At Shell, we tend to look at this from a customer's point of view. Both private (B2C) customers like you and me, and business customers (B2B,) still face several uncertainties when it comes to electric mobility. Our research has confirmed that private customers are still worried that EVs are too expensive (a second-hand car market has not been developed yet). Affordable models have long waiting lists in several markets. Customers also worry about the range of electric vehicles and the availability of charging points, or the time needed to "charge up".
Business customers also worry about cost, but they look at it using a total cost of ownership approach. This takes the initial investment, the operating cost and the residual value of the vehicle into account. For many, the TCO of an EV is also still higher than for a traditional vehicle. Businesses also consider the impact on their current business operations and sometimes shy away from any changes to a working process unless they are promised a significant cost advantage.
People and businesses need to gain confidence that an electric vehicle can meet their needs both in terms of use case and cost in order for the electric mobility market to reach its full potential.
Q. How should the electricity and transport sectors work together to help achieve this?
A. As is often the case with new energy-related technologies, collaborative and coordinated action from industry players – such as power suppliers, charging infrastructure providers and car manufacturers – will be essential to develop an adequate charging network that meets the needs of EV drivers while also helping to manage power supply systems more efficiently.
Q. What regulatory and technical barriers must be overcome to allow for the widespread adoption of EVs?
A. Considered and consistent support from government will help to create optimal business environments for electric charging providers, while providing customers with incentives that encourage the use of electric vehicles.
Progress in electric vehicle technology and infrastructure is crucial to continued growth in electric vehicle use. It will require new investments from industry and the right investment landscape and policy support schemes to make electric vehicles more attractive to consumers.
We believe that policy support should include policies that focus on the system (vehicles, fuels and infrastructure) and on meeting customer needs, to help accelerate the pace of the transition to a low-carbon future. It should also drive full interoperability of publicly accessible charging points, which should help minimise anxiety over electric vehicle driving ranges and reduce charging costs for drivers; and encourage the roll-out of charging infrastructure for residential and non-residential buildings.
Q. How can you bring the energy and transport networks up to speed so that they can accommodate the 36 million EVs expected on the roads by 2040?
A. As charging networks grow, to provide electric vehicle drivers access to suitable and reliable infrastructure, electricity systems will also need to be improved to supply the additional power required. If the average family swapped their conventional car for a battery-electric car, their household electricity use could almost double, leading to additional demand for power and increased pressure on the power grid.
Intelligent charging technologies can help to ensure the smooth integration of electric vehicles into the electricity system. When charging at home or at work, electric cars often remain connected to the power grid for longer than necessary. Intelligent charging can shift the charging load of electric vehicles to when it is most beneficial for power grid management, for example overnight. By optimising charge timing and speed, these smart technologies can make charging more efficient and therefore improve integration with the wider power supply system.
Q. What is Shell's role in developing solutions and working with the industry?
A. Earlier this year, we announced the purchase of Greenlots. Greenlots is a US-based leader in electric vehicle charging. It is a leader in energy management software. Their smart charging software can help reduce demand charges for consumers who are able to leave their vehicles connected to the power grid, at an office, for example. Smart charging systems work by shifting the charging to times when there is less pressure on the power grid and costs are lower.
Shell's NewMotion is another example that extends our ability to offer EV charging into our customers' workplaces and homes. NewMotion has created one of Europe's biggest electric charging networks. It has more than 40,000 private electric charge points for homes and businesses in the Netherlands, Germany, France and the UK and offers access to the largest roaming network in Europe with more than 100,000 charge points in 28 countries.
On the go, Shell Recharge is now available at 26 Shell branded forecourts in the UK, the Netherlands and China. With Shell Recharge, customers are able to fully charge their vehicle in around 30 minutes.
For the people who worry about how long it takes to charge, we are also providing yet faster options. With IONITY, we plan to introduce 500 rapid chargers on major roads across 10 European countries by 2020. These chargers will be able to charge the next generation of electric vehicles in eight to 10 minutes.
We also look at other product segments. That is why we are also working with partners in India and China on a range of lubricants specifically for electric vehicles.
These are just Shell's first steps. It will take time to grow. But Shell has a long history of adapting to meet the needs of our customers. After all we did begin life as a business that glued seashells onto boxes in the 19th century. So change is something we are used to. It is something we welcome.
Q. How important is tackling consumer behaviour change? Will the industry be able to bring about the necessary changes?
A. People need reassurance that they can adapt to using an electric vehicle. To do this there must be transparency about the challenges of living with electric vehicles. Only then will it be clear how these challenges can be overcome.
And Shell can help. We want to be able to meet the needs of electric car drivers. At home. At work. And on the go. So we are taking action to serve these drivers through the energy transition, wherever they go.
Q. All of the above is being carried out against a backdrop of decarbonisation, so what role is there for other forms of decarbonised transport such as hydrogen powered vehicles?
A. Our transport system is changing. Consumers are getting more choices. Hydrogen. Biofuels. Batteries. Liquefied natural gas. All of these are emerging as transport options. And these options are becoming available at different speeds in different places.
There can be little doubt that each of these solutions will have a role to play in the energy transition to a lower carbon future. Shell has the ability to offer all of these to address customer needs today and in the future.
Q. What's Shell's view on advancements in technology such as vehicle-to-grid?
A. Innovative vehicle-to-grid (V2G) charging systems allow electric vehicles to supply electricity to the local power network when supplies are tight. V2G power control effectively turns an electric vehicle into a back-up battery that can help grid operators balance electricity demand and supply. NewMotion is working to develop one such system.
Q. If there's one thing that could be done to support or progress EVs, what should it be?
A. Along with a willingness to embrace the change needed to successfully decarbonise the mobility sector, we need a holistic approach across markets. To embrace the change I am delighted that Shell now sponsors Nissan in Formula-E, in addition to our long-standing partnership with Ferrari in Formula 1. We have worked with Ferrari to improve engine efficiency and performance, and we share Nissan's ambition to improve the driving experience for electric vehicle users. As for the holistic approach, we look across the entire power value chain creating an end-to-end eco system to serve EV customers.
---
Comments
Login on register to comment