Coronavirus: the networks react
The unprecedented pressures of the COVID-19 pandemic are putting energy networks' resilience to the test, writes Network editor, Barnaby Dracup.
24th March 2020 by barnabyd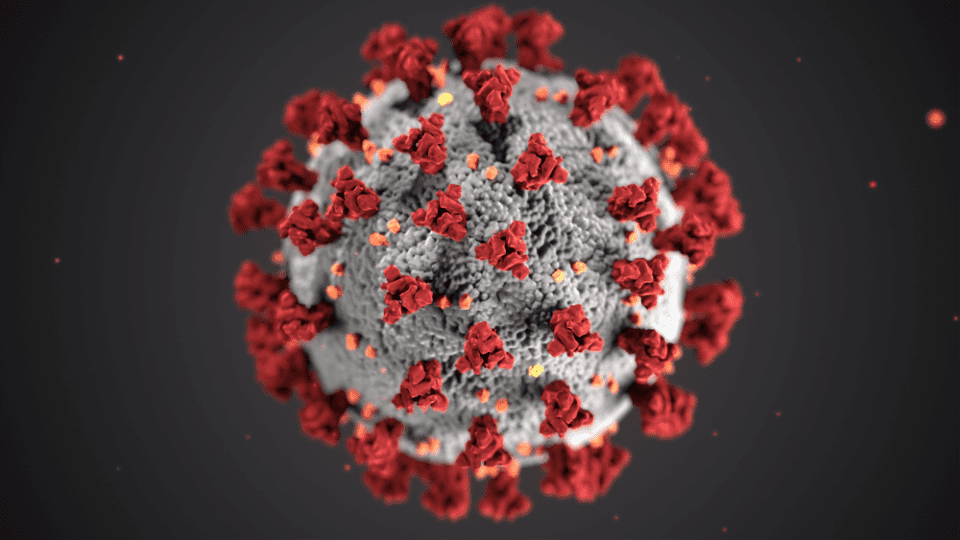 The unprecedented pressures of the COVID-19 pandemic are putting energy networks' resilience to the test but, while the industry's first response has been commendable, the trial has only just begun and there are major challenges ahead.
As the extent of the coronavirus crisis began to dawn on UK businesses and consumers through the course of February and early March, the nation's energy networks mobilised to review and scenario-test resilience plans.
Industry observers have called the pragmatic actions "impressive" and praised companies for being "well ahead of where government was" in their appreciation of how the outbreak might escalate and impact operations.
Across the sector, transmission and distribution companies for gas and power have been running worst case scenarios and thinking hard about how to keep supplies for essential heat and power online, come what may. This has included instituting plans for duplicate control centres, shoring up workforces in the field and keeping operational teams isolated from other essential staff.
Of course, for networks who wear their status as critical national infrastructure providers as a badge of honour, this collected attitude in the face of disaster is well ingrained. Resilience-first thinking is in the sector's DNA.
Some expert commentators, however, have aired disappointment that the same has not appeared true of the industry's regulator. One experienced source told Network, "The fact that it was only Monday [16 March] that Ofgem finally 'postponed' the oral hearings for RIIO – which would have involved the company top teams – suggests they didn't really have the focus on resilience as the top priority".
Any early oversight in this department, however, could never survive the rapid escalation of events which now sees all but the most essential workers – including network staff, confined to their homes and the regulator has certainly been seeking reassurance from the networks that they have appropriate plans in place to fulfil their obligations with, inevitably, a much reduced workforce.
Open and live dialogue must now continue on options for cutting back on all but the most essential maintenance work and sharing resources across licence area boundaries in order to avoid interruptions to supply at a time when consumers will not only be especially sensitive to interruption, but when vulnerabilities are also heightened.
So far, networks are talking in confident terms about this challenge and their ability to maintain at least a veneer of "business as usual" service.
However, this confidence needs communicating since there can be no doubt that a worried public already foster concerns about the continuity of their supplies in a time of national crisis. Via ENA – the "voice of the industry – sector leaders have issued an open letter to the public to reassure them that heat and light services are resilient. But this is a message which will need repetition and widespread dissemination to make an impact.
And there is no quarter for complacency. National Grid ESO has assured that managing demand should not be a problem, stating that "demand across the country is expected to reduce" as isolation measures take hold and industrial operations mothball. But this is just one dimension of a potential resilience challenge.
Speaking to Network, one industry source cautioned that while there may be "a good degree of confidence" in the ability of the UK's energy networks to execute sensible business continuity strategies in the face of coronavirus. The effectiveness of these plans "will be dependent on this being the only thing they have to deal with".
In short, if any further storms – like Ciara, Dennis and Jorge – were to hit, or a sophisticated cyber-attack were to breach network defences (cybercrime has reportedly spiked world-wide in parallel with the rise of the COVID-19 pandemic) then these extra pressures "overlaid on what will be a hugely fragile system – means I would expect them to struggle."
Furthermore, the holistic resilience of our energy networks goes far beyond the asset owners themselves. The industry relies heavily on the services and innovation generated by a diverse community of large and small contractors and technology providers.
The companies, which often operate on thin margins at the best of times, will be heavily hit by the economic fallout from coronavirus, not to mention the depletion of human resource.
One worried supply chain source asked Network, "What happens to that vital supply chain when the cashflow dries up? Many of the utilities and larger network operators have five years of cashflow – they have mechanisms to underwrite them if the money doesn't come in."
The source continued: "I know a number of utilities have basically shut up shop on a number of things, as the knock-on effect for a small business means you're straight into your cashflow, day one. We've axed training, we've axed recruitment, we've axed this we've axed that – can we have a delay of six months on permits on site… these are the questions that need to be addressed".
While senior leaders contemplate these challenges, those on the frontline remain focused on keeping colleagues and customers safe. Sensible steps, such as declaring that no network staff with pre-existing health conditions, which could be adversely impacted by catching the virus "should at any time enter a customer's premises if it contains a person infected or self-isolating" have been taken across the board – though the practicalities of carrying such measure through may prove more complicated.
For example, gas networks will have particular issues limiting the needs of workers to enter customers' homes. Their responsibilities for gas safety are explicit. Where supplies are interrupted, gas network staff must enter homes to 'purge and relight' boilers, or to condemn them if necessary. As one source mused, "how that works if people are at home ill, I am not sure".
On this note, there are increasingly urgent calls from utility sector leaders, both in energy and peers in the water sector, to accelerate access to coronavirus testing at large scale for key workers in the industry.
Networks have made a commendable first response to the arrival of coronavirus in the UK. But there are major challenges yet to come.
---
Comments
Login on register to comment