ABB installs microgrid solution
ABB has helped secure power supply for an off-grid mining operation in Australia through the use of a microgrid solution.
18th April 2018 by Networks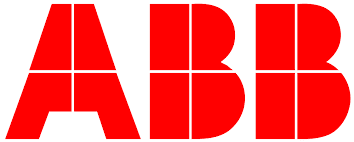 The firm has supplied a containerised microgrid solution to support a gas-fired power station to optimise and automate its operations, increase energy efficiency, reduce fossil fuel consumption and enable uninterrupted power supply from Alinta Energy's Newman Power Station, which supplies mining operations in the Pilbara.
ABB's microgrid solution includes a 30 megawatt (MW) battery energy storage system, which is one of the largest of its kind to be deployed in a gas-fired power plant. A 30MW battery energy storage system can supply 6,000 homes with the power supply, where the average supply would be 5 kilowatt (kW).
Mining is a key focus sector in Australia and accounts for approximately six per cent of the country's GDP. The Newman Power Station, situated around 1,200 km kilometres (km) north of Perth in Western Australia, supplies power to remotely located mining operations.
ABB's microgrid solution will provide power supply to cover the time it takes to start-up a new gas turbine, when there is a fault in the running turbine causing power to trip. This back-up will enable uninterrupted supply of reliable power and prevent any disruption.
"Our plug-and-play microgrid solution, has been designed to meet complex automation requirements and will ensure grid stability and fuel saving for Alinta's operation," said Massimo Danieli, head of ABB's grid automation business unit, a part of the company's Power Grids division. "Microgrids and energy storage are key focus areas in our Next Level strategy, supporting our quest to provide grid stability, fuel savings, and bring reliable power to people, while reducing environmental impact, as exemplified by this project."
ABB is a pioneer in microgrid technology with installations all over the world, across a diverse range of applications serving remote communities, islands, utilities and industrial campuses. 15 of these microgrid solutions are installed in Australia.
---
Comments
Login on register to comment